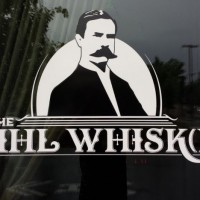 Transport yourself back in time to an elegant speakeasy! The mood is rich and dark, and the whiskey runs deep. That's what owner Jason Gartz has created in The Stihl, Bend's only whiskey bar that also boasts a delicious menu.
With over 400 kinds of whiskey to choose from, and exceptional, old fashioned drinks that are untapered and strong in tradition, one might think you'd go there just for the spirits. But Chef Ryan has a passion for cooking much like Gartz has a passion for whiskey –  together they've paired their passions to give you're palette an experience that is unforgettable!
KBNW's Abby Taylor has seen The Stihl's transformation, after Gartz took it over from its previous days as Pure Kitchen. It's impressive to say the least, but with a vision and determination like Gartz, it's no surprise. She recently sat down with him to talk about what he knows best-the old corn juice.